Kamen volcano
Updated: Jun 2, 2023 04:46 GMT
-
Stratovolcano 4585 m / 15,042 ft
Kamchatka, Russia, 56.02°N / 160.59°E
Current status: normal or dormant (1 out of 5)
Typical eruption style:
unspecified
Kamen volcano eruptions:
unknown, no recent eruptions
Latest nearby earthquakes
No recent earthquakes
Background
The steep-sided Kamen stratovolcano lies at the center of a N-S-trending chain of volcanoes, flanked by Bezymianny and Kliuchevskoi. The sharp-peaked, 4585-m-high Kamen is Kamchatka's second highest volcano, topped only by its neighbor Kliuchevskoi. Kamen formed during the late Pleistocene, but activity continued into the Holocene (Melekestsev et al., 1990). A major slope failure about 1200-1300 years ago removed much of the eastern side of the volcano, producing a massive 4-6 cu km debris avalanche that traveled more than 30 km to the SE.
---
Smithsonian / GVP volcano information
Kamen Photos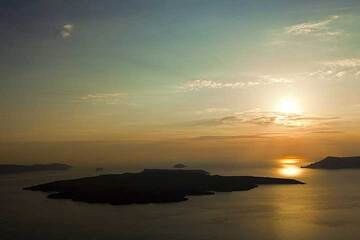 View over Nea Kameni island, Santorini at sunset (Photo: Tom Pfeiffer)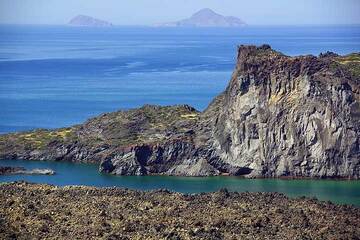 The vertical cliff face of Palea Kameni's east side. Probably around 1457-58 AD, a part of the island broke off, exposing the concentrically fractured interior of the lav...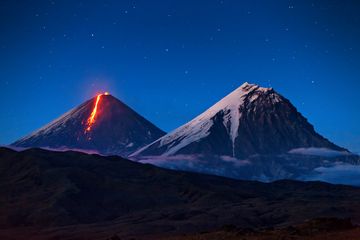 Erupting Klyuchevskoy volcano, Kamchatka, with the new lava flow and Kamen volcano (Sep 2013) (Photo: Sergey Krasnoshchokov)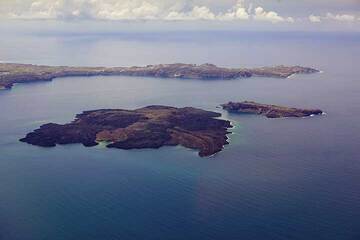 Nea Kameni (l) and Palea Kameni volcanic islands in the center of the Santorini caldera seen from the air. The Akrotiri peninsula in the background. Underwater hydrotherm...




See also: Sentinel hub | Landsat 8 | NASA FIRMS