Karymsky volcano eruptions
Stratovolcano 1536 m / 5,039 ft
Kamchatka, 54.05°N / 159.43°E
Eruption list: 1771, 1830, 1852, 1854, 1908, 1911, 1912, 1915, 1921, 1923, 1925, 1929, 1932, 1933, 1934, 1938, 1940, 1943, 1945, 1946, 1947, 1952, 1953, 1955, 1956, 1960, 1965, 1967, 1970, 1982, 1983, 1985, 1990, 1993, 1996 - ongoing
More on VolcanoDiscovery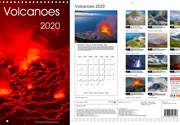 Volcano Calendars
: We have published several volcano calendars over the years: usually, we use photos taken by us or our participants during our recent volcano tours and expeditions. A perfect gift if you're a fan of volcanoes!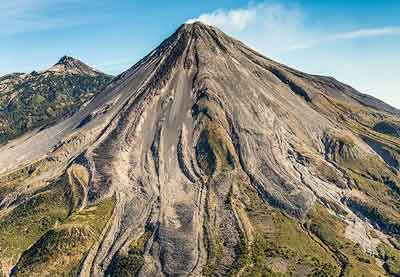 Kelut volcano's lava dome in 2007
: One of the most impressive lava dome eruptions in recent years. A new dome formed in the crater lake of Kelut volcano (East Java) in late 2007. Enjoy some unique pictures.