Kasuga volcano
submarine volcano -598 m / -1,962 ft
Volcano Islands, Japan, 21.77°N / 143.71°E
Current status
:
normal or dormant
(1 out of 5) |
Reports
Kasuga volcano books
Typical eruption style
: unknown
Kasuga volcano eruptions
: 1975(?), 1959
| | | | |
| --- | --- | --- | --- |
| Time | Mag. / Depth | Distance | Location |
Kasuga volcano is a conical submarine volcano rising 3000 m from the ocean floor to a depth of 598 m, located SE of Fukujin submarine volcano in the Volcano Islands of Japan 1550 km SSE of Tokyo. It is the northernmost of 3 seamounts forming the Kasuga seamounts complex. The Kasuga complex lies in the northern part of a backarc basin west of the Mariana volcanic arc.
Floating pumice was seen south of the volcano location in 1959 and water discolouration above the seamount was reported in November 1975.
Background:
Kasuga volcano contains flank vents low on the southern side of the edifice. The summit of Kasuga does not have a caldera or display hydrothermal activity, and the volcano is largely mantled by volcaniclastics. Altered basaltic and andesitic rocks dredged from the summit suggest that Kasuga 1 is the oldest of the three seamounts, although delicately preserved lava flow lobes and toes from a flank eruption suggest a very youthful age.
(Smithsonian / GVP volcano information)
See also:
Sentinel hub
|
Landsat 8
More on VolcanoDiscovery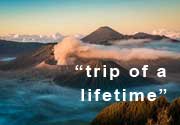 What clients have said
: Browse through feedback about our tours from customers, read what they have said about us!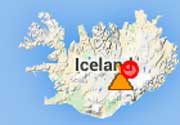 Current activity of Bardarbunga volcano, Iceland
: An intense seismic crisis started at Bárdarbunga volcano on 16 August 2014 and is continuing at the time of writing (23 Aug). It may or may not lead to a volcanic eruption, possibly under the Vatnajökull ice cap.
Follow updates as news come in!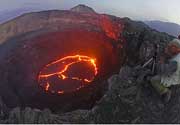 Desert, Salt & Volcanoes
: One of our best volcano expeditions! Stay 3 full days / nights at the active lava lake of Erta Ale, explore the wonders of Dallol and the Danakil desert in northern Ethiopia. 14 days expedition during Nov-March, small groups, guided by geologist.