Kula volcano
Updated: Jul 7, 2022 04:47 GMT -
Refresh
cinder cones, maars 740 m
Turkey, 38.56°N / 28.66°E
Current status: normal or dormant (1 out of 5)
The Kula volcanic field in western Turkey near the city Selendi had the last eruptions probably more than 10.000 years ago.
Typical eruption style:
Explosive
Kula volcano eruptions:
none in historic times (unknown)
Lastest nearby earthquakes:
Time
Mag. / Depth
Distance/Location
Saturday, June 25, 2022 GMT (1 quake)
Jun 25, 2022 9:35 am (GMT +3)

(Jun 25, 2022 06:35 GMT)




1.5


13 km
27 km (17 mi)
11 km east of Philadelphia, Manisa, Turkey
Background
The Kula volcanic field in western Turkey is the neighbour volcanic complex of Karapinar volcanic field. There have been Quartenary alkaline basaltic to phonotephritic erutpions of Strombolian type in the Pleistocene age until probably before 10.000 years ago. There have been big lava flows from a caldera like area that has been found on satellite imagery. The exact dates of the last eruptions are unknown.
Kula Photos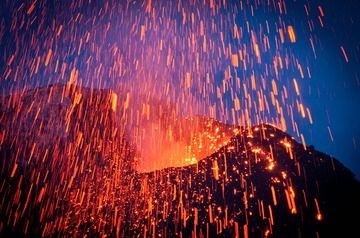 Fireworks at Stromboli volcano, Italy. The photo was taken in spring 2009 and shows an explosion from Stromboli's NE crater in the evening twilight. In the first half of ...
Markus, George and Marco observing the activity. (Photo: Tom Pfeiffer)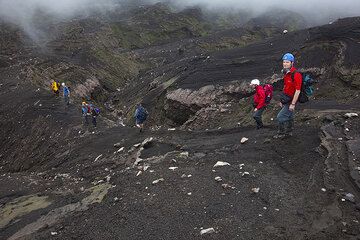 To get to the rim of Marum, we first have to circle it and descend a bit again, following a ridge in a moon-like landscape of ash, erosion gullies and (fortunately not re...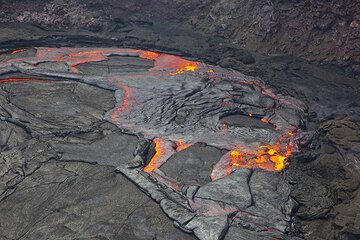 The crust can no longer be supported and starts to break up on the western end of the lake, leading to a rapid succession of spectacular crust subduction events. (Photo: ...

See also: Sentinel hub | Landsat 8 | NASA FIRMS