Loman Volcano Group volcano
Typical eruption style
: unspecified
Loman Volcano Group volcano eruptions
: None during the past 10,000 years
Less than 2.58 million years ago (Pleistocene)
| | | | |
| --- | --- | --- | --- |
| Time | Mag. / Depth | Distance | Location |
Background:
Four Quaternary lava domes (IAVCEI 1973).
---
Source: Smithsonian / GVP volcano information
See also:
Sentinel hub
|
Landsat 8
More on VolcanoDiscovery: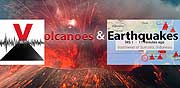 Try our new app!
: Volcanoes & Earthquakes - our new free App for Android shows the latest earthquakes and active volcanoes on a map and as list, as well as volcano news from all the world. You can filter the data shown in various ways, e.g. by magnitude or age of earthquakes, the distance from your location, the status of volcanoes and so on.
Krakatau volcano photos
: Hundreds of photos from active Krakatau volcano in the Sunda Strait, Indonesia. Most of them taken during our various expeditions to this fascinating volcano.