More on VolcanoDiscovery: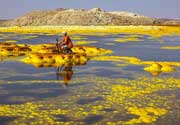 Types of tours
: We offer a broad variety of tours to volcanic areas: volcano expeditions and specials, discovery tours with hiking, photography, nature and culture, pilot tours and private custom tours.
Active volcanoes map
: Check which volcanoes are currently active (erupting). Our daily updated maps give a quick overview.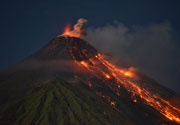 Volcano Eruption Special
: 11-16 Feb 2019: short-notice special tour to see the ongoing eruption of Karangetang volcano in northern Indonesia. Starting and ending in Manado. Small group 2-6 people, experienced volcano expedition leader from our team (Andi).