Masaraga volcano
Updated: Dec 10, 2022 10:10 GMT
-
stratovolcano 1328 m / 4,357 ft
Luzon Island (Philippines), 13.32°N / 123.6°E
Current status: normal or dormant (1 out of 5)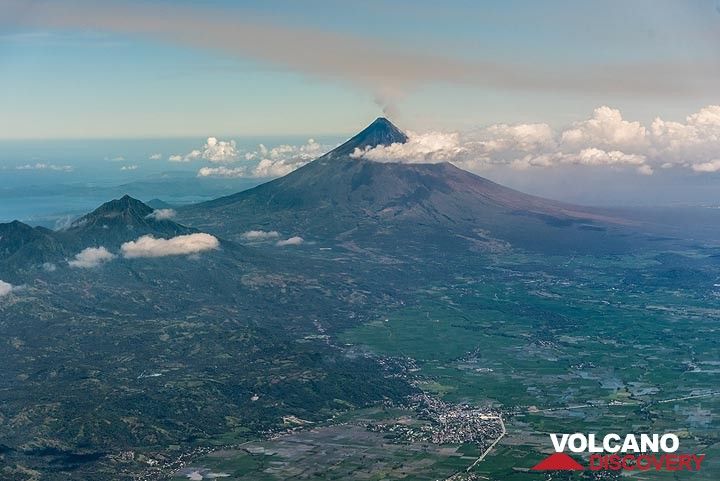 Masaraga volcano (left in the picture) with its taller and active neighbor, the Mayon stratovolcano seen during approach for Legazpi airport.
Masaraga is a stratovolcano with a pointed top located 10 km NW of Mayon volcano on Luzon Island in the Philippines.
The flanks of the andesitic-to-ryholitic volcano are covered by forested thick lava flows, indicating no recent eruptions, but it is thought that it has erupted during the past 10,000 years and might still be active.
Typical eruption style:
explosive & effusive
Masaraga volcano eruptions:
none in historic times
Latest nearby earthquakes
Time
Mag. / Depth
Distance/Location
Saturday, December 3, 2022 GMT (1 quake)
Dec 3, 2022 8:33 pm (GMT +8)

(Dec 3, 2022 12:33 GMT)




2.6


8 km
32 km (20 mi)
23 km south of Polangui, Province of Albay, Bicol, Philippines



See also: Sentinel hub | Landsat 8 | NASA FIRMS