Matutum volcano books:
stratovolcano 2286 m / 7,500 ft
Mindanao, Philippines, 6.37°N / 125.07°E
More on VolcanoDiscovery: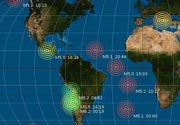 Monthy earthquake reports
: For each month since July 2012, we publish a summary of quake activity world-wide: find the list of largest quake, a map showing all significant quakes as well as detailed statistics on seismic activity during this time.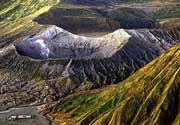 Bromo volcano photos
: Bromo is one of Indonesia's most visited volcanoes. It is the most active vent inside the huge Tengger caldera and erupts every few years.
Do you know which is the biggest volcano in the world?