Menan Buttes volcano
Typical eruption style
: unspecified
Menan Buttes volcano eruptions
: None during the past 10,000 years
Less than few million years ago (Pleistocene)
| | | | |
| --- | --- | --- | --- |
| Time | Mag. / Depth | Distance | Location |
No recent earthquakes
Background:
North and South Menan Buttes are the two largest of a N-S line of basaltic tuff cones formed by phreatomagmatic eruptions along the Snake River in eastern Idaho. They were considered to be very late Pleistocene, or more probably, early Recent (Holocene) by Hamilton and Myers (1963). Creighton (1987) cites mapping by LaPoint that indicates a middle to late Pleistocene age, as does King (in Wood and Kienle, 1990).
---
Source: Smithsonian / GVP volcano information
See also:
Sentinel hub
|
Landsat 8
More on VolcanoDiscovery: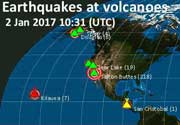 Earthquakes near Volcanoes
: Our world-wide map continuously detects shallow earthquakes near volcanoes. These could be early signs of unrest and often precede eruptions.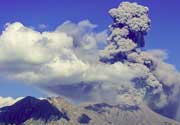 Volcanic crisis at Sakurajima - updates
: A strong earthquake swarm and increased inflation were detected in August 2015 and triggered authorities to raise the alert level, as volcanologists think that a larger eruption could follow. News and updates on the events can be found on this page.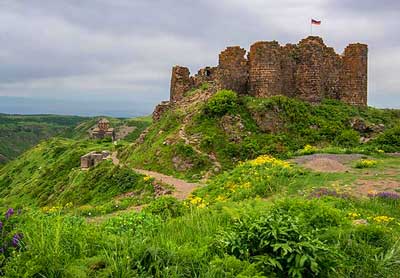 Land of Volcanoes & History
: Armenia, a small country in the South Caucasus, has a long dramatic history and a rich cultural heritage. Despite its compact territory, it has much to offer its guests: fascinating mountain landscapes with snowy volcano peaks, beautiful gorges and cliffs, alpine meadows and subtropical forests, monasteries hidden in valleys, archaeological sites and picturesque villages.