Mikeno volcano
Updated: Aug 13, 2022 01:22 GMT -
Refresh
Stratovolcano 4387 m / 14393 ft
DR Congo, -1.46°S / 29.42°E
Current status: (probably) extinct (0 out of 5)
Typical eruption style:
unspecified
Mikeno volcano eruptions:
None during the past 10,000 years
Less than 2.58 million years ago (Pleistocene)
Lastest nearby earthquakes:
No recent earthquakes
Background
The eroded Pliocene to Pleistocene Mikeno volcano is located west of the crest of the Virunga Mountains. Potassium-Argon dates of 0.5 million years ago have been obtained for its latest stage of activity (Krafft 1990).
---
Smithsonian / GVP volcano information
Mikeno Photos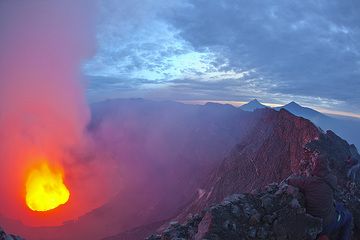 Morning comes fast! A last photo of the lava lake in its giant crater, before fumes become too dense. Jean Michel, at the lower right, merges with the ground. Mikeno and ...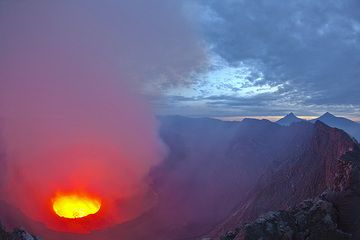 The peaks of Mikeno and Karisimbi volcanoes, part of the Virunga group of volcanoes, silhouette against the morning horizon to the NE. (Photo: Tom Pfeiffer)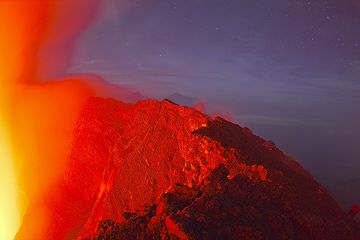 Mikeno and Karisimbi in the background behind the illuminated wall of Nyiragongo's crater. (Photo: Tom Pfeiffer)
Mighty Mikeno volcano to the east. (Photo: Tom Pfeiffer)

See also: Sentinel hub | Landsat 8 | NASA FIRMS