Mountain Lakes volcano
Updated: Aug 8, 2022 22:11 GMT -
Refresh
Volcanic field 2502 m / 8209 ft
Oregon, United States, 42.32°N / -122.08°W
Current status: (probably) extinct (0 out of 5)
Typical eruption style:
unspecified
Mountain Lakes volcano eruptions:
None during the past 10,000 years
Less than few million years ago (Pleistocene)
Lastest nearby earthquakes:
Time
Mag. / Depth
Distance/Location
Sunday, August 7, 2022 GMT (1 quake)
Aug 7, 2022 8:30 am (GMT -7)

(Aug 7, 2022 15:30 GMT)




1.1


12 km
49 km (30 mi)
3 Km N of Butte Falls, Oregon
Background
The Mountain Lakes volcanic field, located east of Brown Mountain and NW of Klamath Falls, is a Pliocene-to-Quaternary cluster of andesitic volcanic vents. The volcanic field contains Aspen Butte and LIttle Aspen Butte, the latter a shield volcano that is the southermost Quaternary volcano in Oregon (Hildreth, 2007).
---
Source: Smithsonian / GVP volcano information
Mountain Lakes Photos
View towards the huge volcanic massive of Lepetimnos (Photo: Tobias Schorr)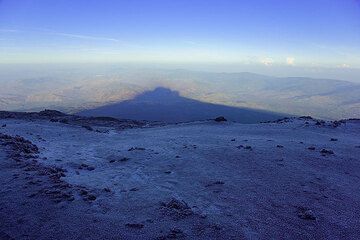 By the time we have arrived on the NW side of the summit craters, the sun has risen and Etna drops her majestic morningshadow to the West over Sicily. (Photo: Tom Pfeiffe...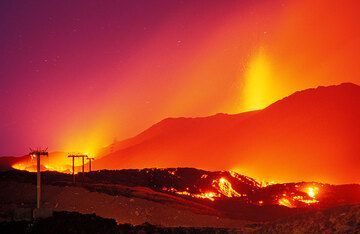 The lava flow has destroyed the cable car (Etna eruption July 2011). (Photo: Tom Pfeiffer)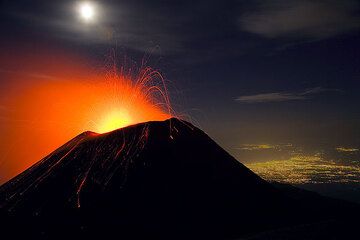 Strombolian activity at Etna's SE crater in October 2006. The lights of Catania in the background. (Photo: Tom Pfeiffer)

See also: Sentinel hub | Landsat 8 | NASA FIRMS