Nila volcano
Updated: Jul 6, 2022 02:45 GMT -
Refresh
stratovolcano 781 m / 2,562 ft
Banda Sea (Indonesia), -6.73°S / 129.5°E
Current status: normal or dormant (1 out of 5)
Nila stratovolcano forms a small 5x6 km island in the Banda Sea, Indonesia. It has a low caldera breached at sea level on the south and east. In its center, Laworkawra, a 781 m high vegeted cone, forms the most recent volcanic edifice. Fumaroles are located on the SE flank of the cone. Historic activity were summit and flank fissure eruptions. An eruption in 1932 from a fissure that extended from the summit to the SE coast produced heavy ashfall and forced the abandonment of Rumadai village.
Nila is cut by a deep erosion gully on the SW side. Submarine vents are found north and west of Nila Island, where gas bubbles are seen escaping at depths of 20-30 m.
Typical eruption style:
Explosive
Nila volcano eruptions:
1968, 1964, 1932, 1903
Lastest nearby earthquakes:
No recent earthquakes
Nila Photos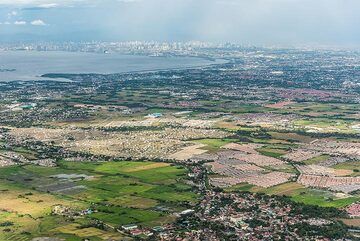 Approaching Manila city. (Photo: Tom Pfeiffer)
1968 phreatic eruption
On 7 May 1968, a phreatic eruption occurred on the east flank of Nila volcano.

See also: Sentinel hub | Landsat 8 | NASA FIRMS