Vote
[?]
Copyright: Tom Pfeiffer
Contact: Email
File: ethiopia_d21865.jpg | Hits
Meer op VolcanoDiscovery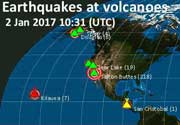 Earthquakes near Volcanoes
: Our world-wide map continuously detects shallow earthquakes near volcanoes. These could be early signs of unrest and often precede eruptions.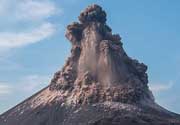 Eruption from close
: On 17 Oct, explosions were particularly violent at Anak Krakatau. We show a series of images of a spectacular explosion captured from close range by boat.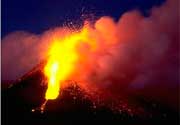 Definition of a volcano
: A volcano is the term for any place on the surface of the earth, where hot molten rock (magma) reaches the surface.