Aso volcano news & activity updates
Wed, 10 Jun 2020, 12:15
Wed, 10 Jun 2020, 00:15
Mon, 8 Jun 2020, 18:15
Mon, 8 Jun 2020, 12:15
Mon, 8 Jun 2020, 06:15
Sun, 7 Jun 2020, 21:02
Sun, 7 Jun 2020, 18:15
Sun, 7 Jun 2020, 12:15
Sun, 7 Jun 2020, 03:15
Sat, 6 Jun 2020, 12:15
Show more news
Meer op VolcanoDiscovery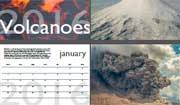 Volcano Calendar 2016
: We're proud to present our new volcano calendar 2016: 13 different and attractive images of volcanoes, volcanic landscapes and phenomena taken during volcano tours over the past few years.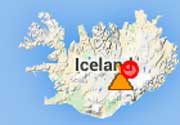 Current activity of Bardarbunga volcano, Iceland
: An intense seismic crisis started at Bárdarbunga volcano on 16 August 2014 and is continuing at the time of writing (23 Aug). It may or may not lead to a volcanic eruption, possibly under the Vatnajökull ice cap.
Follow updates as news come in!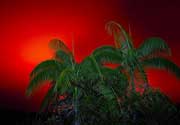 Ambrym+Yasur volcanoes in Vanuatu
: An adventurous expedition to some of the most spectacular and active volcanoes in the world! Our volcano expedition to Vanuatu lets you spend 1 week on Ambrym with its multiple active lava lakes and 4 days on Yasur, famous for its spectacular fireworks. Guided by professional volcanologist, small groups (May-Sep).