Bezymianny vulkaan
stratovulkaan 2882 m / 9,455 ft, Centraal Kamchatka Depressie, Kamchatka, 55.98°N / 160.59°E
In de buurt van recente aardbevingen (binnen een straal van 30km):
Aardbeving lijst: afgelopen 7 dagen, magnitude -0.8 or higher
Bijgewerkt: Wed, 23 Sep 16:07 UTC (GMT)
Filter by magnitude:
all
2.0+
3.0+
4.0+
5.0+
Aardbeving lijst
Tijd
Mag. / Diepte
Afstand
Locatie
KAART
Bron
No recent earthquakes in our database
Earthquake statistics
Number of earthquakes vs time:
Past 24 hrs:
Past 30 days:
Past 90 days:
Magnitude distribution and energy released:
Past 24 hrs:
Past 7 days:
Past 30 days:
No recent earthquakes in our database
Meer op VolcanoDiscovery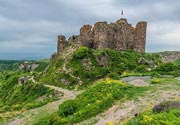 Photos from Armenia
: Armenia is a very photogenic country with a large variety of landscapes showing some very spectacular geology, century-old monasteries and castles, and much more.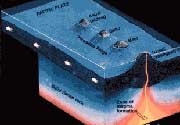 Intraplate volcanism
: A third tectonic setting where volcanism occurs is believed to be the result of mantle plumes and not directly related to plate boundaries. So called hot spot volcanoes fall into this category.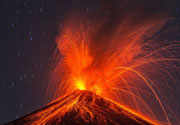 Fuego volcano photos
: One of Central America's most active volcanoes, Fuego in Guatemala is in near-permanent explosive eruption with intermittent phases of increasing activity that generate lava fountains, lava flows and pyroclastic flows.