Eruption news from Cleveland volcano:
Cleveland volcano (Aleutian islands, Alaska), activity update: increased steam plume, possible eruption in the near future
di, 1 jun 2010, 06:40
06:40 AM |
The Alaska Volcano Observatory notes increased steaming activity from remote Cleveland volcano, one of the most active ones in the Aleutian chain. The volcano is currently not covered by a monitoring network, and has the potential of large explosive eruptions that could send ash to 10-20 km elevation.
AVO raised the alert level to orange.
---
Koppelingen / Bronnen:
Cleveland volcano information from AVO
Vorig nieuws
Meer op VolcanoDiscovery
If you find the website useful and would like to support us and help keep it alive and improve it, please consider
making a small donation
.
Thank you!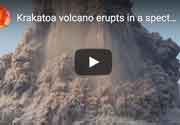 Krakatoa explodes
: In the afternoon of 17 Oct, a particularly violent explosion occurred at Anak Krakatau, blasting away a portion of the southern crater rim. A similar event might have been the final trigger for the catastrophic landslide that let the cone collapse and cause a devastating tsunami on 22 Dec 2018.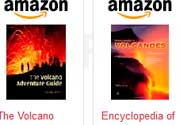 Books about Volcanoes
: A selection of great books about volcanoes and volcanism, grouped into sections of different reading level interest.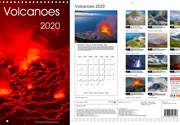 Volcano Calendars
: We have published several volcano calendars over the years: usually, we use photos taken by us or our participants during our recent volcano tours and expeditions. A perfect gift if you're a fan of volcanoes!