Cotopaxi volcano news & activity updates:
Meer op VolcanoDiscovery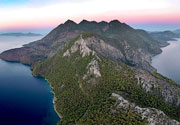 Land of Theseus
: The Saronic Gulf opposite Athens is one of the most beautiful and interesting areas of Greece, full of beautiful landscapes, small towns, islands, archeological remains and one of Europe's least known active volcanic areas. Join us on a relaxing tour to discover this fascinating area!
Become a supporter
: To continue to run this website full of free information about earthquakes and volcanoes to you, we also need to pay our developer, servers and in addition, we spend lots of our free time on it. If you enjoy it, we will greatly appreciate your support. If you like, you can send us a small donation.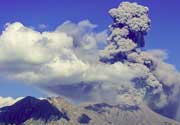 Volcanic crisis at Sakurajima - updates
: A strong earthquake swarm and increased inflation were detected in August 2015 and triggered authorities to raise the alert level, as volcanologists think that a larger eruption could follow. News and updates on the events can be found on this page.