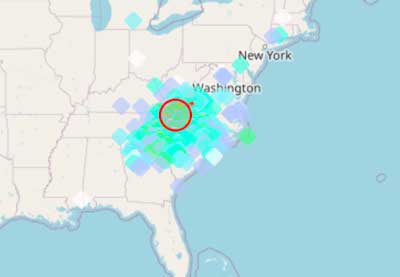 Look up quakes in your region or country:
News & Reports:
On the global map, only larger quakes are included (otherwise, there would be thousands of points). If you are interested in complete lists including smaller earthquakes, please navigate to a specific region from the menu.
Notes:
An optimized version as stand-alone tool is available at:
earthquakes.volcanodiscovery.com
or
www.volcanoesandearthquakes.com
.
You can
embed customized versions of the map on your own website
from our tool at
www.volcano-news.com/active-volcanoes-map/get-widget.html
Disclaimer:
There is no warranty for completeness or correctness of the information on this map.
The earthquake data on this map are collected automatically from various public data sources, namely USGS, EMSC, GFZ and GeoNet. In the list of quakes, you find a link to each source where further information about this individual quake can be found.
Smaller quakes (<M4) are only included in the areas which these agencies also cover for small quakes, mainly the US and Euro-Mediterranean regions. World-wide coverage is near complete for quakes >M4 and complete for M>5.
Meer op VolcanoDiscovery
If you find the website useful and would like to support us and help keep it alive and improve it, please consider
making a small donation
.
Thank you!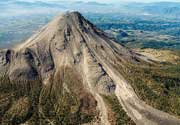 Colima volcano photos
: This beautiful stratovolcano in western Mexico is one of the most active volcanoes on the American continents. It is known for its often spectacular explosions and sometimes glowing avalanches.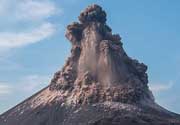 Eruption from close
: On 17 Oct, explosions were particularly violent at Anak Krakatau. We show a series of images of a spectacular explosion captured from close range by boat.