Kuchinoerabu-jima volcano news & activity updates:
Kuchinoerabu-Jima volcano (Ryukyu Islands, Japan): new eruption and pyroclastic flow
ma, 4 aug 2014, 07:03
07:03 AM | DOOR: T
Pyroclastic flow from Kuchinoerabu-Jima yesterday (撮影:ネット管理者 / kuchi-erabu.org)
A new eruption occurred yesterday at the volcano at 12h25 local time. It consisted of a single powerful explosion from the Shin-Dake crater. An ash plume rose to approx 1.5 km height, and a pyroclastic flow was generated.
The eruption lasted about 10 minutes and much of the erupted mass collapsed into an impressive pyroclastic flow (hot avalanche of fragmented lava and gasses).
There are no reports of victims or damage. Japanese volcanologists raised the alert level to 3 and closed access to the summit area.
The volcano had last had erupted in 1980, 1976, 1974 and 1973. All its recent eruptions were short lived.
The nature of the eruption is not immediately clear, but could be resolved analyzing the ash to determine whether fresh (juvenile) magma was involved or not. In that case, it could be counted as a vulcanian explosion in type, triggered by sudden release of accumulated overpressure of gasses contained in fresh viscous magma beneath a solid plug. Another possibility includes a phreatic explosion (such as most of the recent past eruptions), i.e. no fresh magma involved, caused by overpressure accumulated in ground water beneath the plug. A third possibility is a combination of both, i.e. a phreatomagmatic event.
Meer op VolcanoDiscovery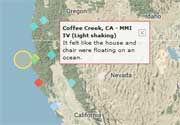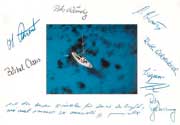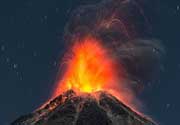 Volcano Special Tours
: We organize tours to particularly active volcanoes and during ongoing eruptions for extended observation time from various viewpoints. These trips, exclusively for very small groups, are often announced only at short notice and require fast travel and flexibility. Each trip is accompanied by a volcanologist from our team. Examples include: Kilauea (Hawai'i), Colima (Mexico), Krakatau and many others.