Makaturing vulkaan
stratovulkaan 1940 m / 6,365 ft
Mindanao, Filipijnen, 7.65°N / 124.32°E
Current status: normal or dormant (1 out of 5)
Makaturing is a stratovolcano at the shore of Illana Bay located about 40 km South of Marawi city, in central Mindanao, Philippines.
It is part of the Central Mindanao Arc. Many eruptions reported from Makaturing were actually from neighboring Ragang volcano, and there are only 2 confirmed historic eruptions at Makaturing, the last being in 1882.
Makaturing volcano is densely vegetated at present, but there is solfataric activity suggesting that the volcano is only dormant.
Typical eruption style
: explosive
Makaturing vulkaanuitbarstingen
: 1882, 1865, 1858 (?), 1856 (?)
Tijd
Mag. / Diepte
Afstand
Locatie
Sat, 21 Nov 2020 (GMT)
22 Nov 3.33 am (GMT +8)

(21 Nov 2020 19:33:00 GMT)




2.2


8 km - More
16 km
9.1 km northeast of Butig, Lanao del Sur, Autonomous Region in Muslim Mindanao, Philippines
See also:
Sentinel hub
|
Landsat 8
Meer op VolcanoDiscovery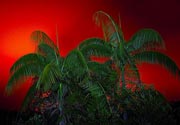 Vanuatu Volcano Tours
: One of the most exciting volcano travel destinations in the world! On our adventurous expeditions, you will get close to active lava lakes on Ambrym Island and the spectacular fireworks of Yasur volcano on Tanna Island.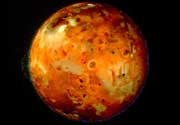 Volcanoes in the Solar System
: The Earth is not the only place with volcanic activity. Active volcanism also occurs at at least 3 other bodies in our Solar System.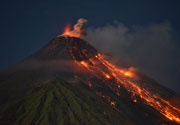 Volcano Eruption Special
: 11-16 Feb 2019: short-notice special tour to see the ongoing eruption of Karangetang volcano in northern Indonesia. Starting and ending in Manado. Small group 2-6 people, experienced volcano expedition leader from our team (Andi).