Medvezhia volcano news & updates:
Moyorodake (Medvezhia) volcano (Kuriles): increased degassing
Tuesday Dec 02, 2014 10:33 AM | DOOR: T
The Moyorodake-Kudryavy and Chirinkotan volcanoes were placed on yellow alert by SVERT on 27 Nov, as an increase in degassing was observed at both. Recent satellite image shows steam plumes drifting from the volcanoes.
At the moment, 4 of the Kuriles volcanoes are on yellow alert. The other two are Chirpoi since September, Sinarka since 12 Nov.
#volcan #volcano #Moyorodake - #Kudryavy #Chirpoi #Chirinkotan #Sinarka en images/with pict pic.twitter.com/neK78eh8sH

— CultureVolcan (@CultureVolcan) November 29, 2014
Vorig nieuws
Thursday, Jan 17, 2013
A thermal anomaly was detected over Kudriavy, a stratovolcano of the Medvezhia volcanic complex, on 11 January. Strong steam-and-gas plumes were also observed. ...
Lees alle
Meer op VolcanoDiscovery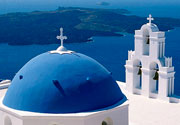 Fascination Volcano
: Discover with us the fascinating natural history of Santorini volcano in Greece on this walking and study tour.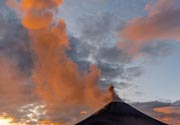 Kamchatka photos
: A growing list of photo galleries taking during our expeditions in this fantastic part of the world, full of volcanoes, unspoiled nature and colors.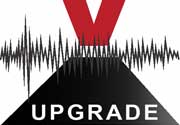 Volcanoes & Earthquakes
: Upgrade the Volcanoes & Earthquakes app!
Once installed for a tiny one-time cost, it unlocks additional features, removes ads in the free version of the app.