Reventador volcano, Ecuador: news & activity updates
Reventador Volcano Volcanic Ash Advisory: VA EMS HAS DISP
Wednesday May 08, 2019 16:15 PM | DOOR: VN
Volcanic Ash Advisory Center Washington (VAAC) issued the following report:
FVXX20 at 16:04 UTC, 08/05/19 from KNES
VA ADVISORY
DTG: 20190508/1603Z
VAAC: WASHINGTON
VOLCANO: REVENTADOR
352010
PSN: S0004 W07739
AREA: ECUADOR
SUMMIT ELEV: 11686 FT [3562
M]
ADVISORY NR: 2019/508
INFO SOURCE: GOES-EAST. WEB CAM. NWP
MODELS.
VOLCAT.
ERUPTION DETAILS: VA EMS HAS DISP
OBS VA DTG:
08/1540Z
OBS VA CLD:
FCST VA CLD +6HR: 08/2130Z
FCST VA CLD +12HR:
09/0330Z
FCST VA CLD +18HR: 09/0930Z
RMK: VA EMS HAS DISP IN STLT
IMAGERY. NO EMS OBS
IN LAST 4HRS. NO NEW RPRTS OF VA EMS.
...FISHER
NXT ADVISORY: WILL BE ISSUED BY 20190508/2200Z
Vorig nieuws
Meer op VolcanoDiscovery: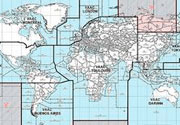 Volcanic Ash Advisory Centres
: Much current eruption news is provided by the 9 Volcanic Ash Advisory Centres (VAAC) distributed around the globe. The VAACs provide a vital service for aviation safety.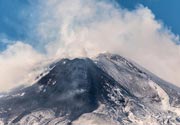 Etna trekking tour
: A tour entirely dedicated to Etna, the most active volcano in Europe. Spend 6 full days on Etna and get good chances to see eruptive activity.