Suwanose-jima volcano, Japan, news & activity updates
Suwanose-jima volcano Volcanic Ash Advisory: EXPLODED AT 20181108/1928Z VA CLD UNKNOWN OBS VA DTG: 08/1930Z
Thursday Nov 08, 2018 20:00 PM |
Satellite image of Suwanose-jima volcano on 8 Nov 2018
Volcanic Ash Advisory Center Tokyo (VAAC) issued the following report:
FVFE01 at 19:46 UTC, 08/11/18 from RJTD
VA ADVISORY
DTG: 20181108/1946Z
VAAC: TOKYO
VOLCANO: SUWANOSEJIMA 282030
PSN: N2938 E12943
AREA: JAPAN
SUMMIT ELEV: 796M
ADVISORY NR: 2018/60
INFO SOURCE: HIMAWARI-8 JMA
AVIATION COLOUR CODE: NIL
ERUPTION DETAILS: EXPLODED AT 20181108/1928Z VA CLD UNKNOWN
OBS VA DTG: 08/1930Z
OBS VA CLD: VA NOT IDENTIFIABLE FM SATELLITE DATA WIND FL180 260/43KT
FCST VA CLD +6 HR: NOT AVBL
FCST VA CLD +12 HR: NOT AVBL
FCST VA CLD +18 HR: NOT AVBL
RMK: WE WILL ISSUE FURTHER ADVISORY IF VA IS DETECTED IN SATELLITE
IMAGERY.
NXT ADVISORY: NO FURTHER ADVISORIES=
Vorig nieuws
Meer op VolcanoDiscovery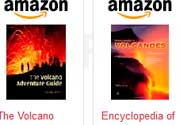 Books about Volcanoes
: A selection of great books about volcanoes and volcanism, grouped into sections of different reading level interest.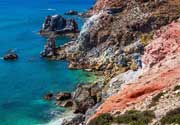 Island of Venus
: Milos Island in Greece is one of the most beautiful and photogenic islands of the Mediterranean. Its boasts breathtaking scenery of colorful volcanic rocks, some of the finest beaches of the country, a rich archeological heritage, great hospitality and delicious local cuisine. Come join us to explore this magical island on a 6-days geological tour!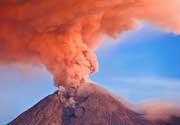 Merapi volcano photos
: One of the most active and most dangerous volcanoes of Indonesia: Merapi meaning "the one who makes fire", is a feared but also venerated holy mountain looming over the city of Yogyakarta, capital of Central Java.