Uturuncu vulkaan
stratovulkaan 6008 m / 19,711 ft
Northern Chile, Bolivia and Argentina, Zuid-Amerika, -22.27°S / -67.18°W
Current status: normal or dormant (1 out of 5)
Last update: 22 mei 2012 (ongoing inflation and microquakes)

Uturuncu volcano is the highest peak in SW Bolivia and located SE of Quetana. The stratovolcano consists dominantly of andesitic to dacitic lava flows and some are probably less than 10,000 years old. At present, there are 2 solfatara fields near the summit.
Large-scale ground deformation, a bulge growing one inch per year, has been detected since May 1992 as well as increased seismic activity. This indicates that magma is still moving beneath the volcano.
Typical eruption style
: explosive
Uturuncu vulkaanuitbarstingen
: unknown
| | | | |
| --- | --- | --- | --- |
| Tijd | Mag. / Diepte | Afstand | Locatie |
See also:
Sentinel hub
|
Landsat 8
Meer op VolcanoDiscovery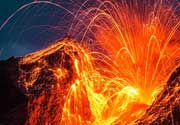 Batu Tara photos
: A remote island in the Flores Sea of Indonesia formed by a single volcano that has been in strong strombolian eruption for years. We regularly lead expeditions to there where we camp several days to observe it.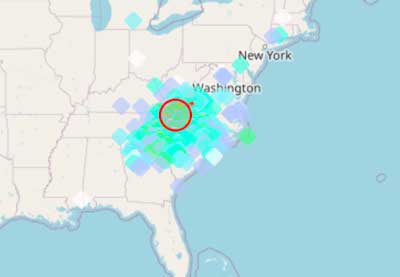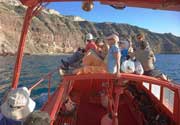 Walking & Study tours
: VolcanoDiscovery's signature tours for small groups: Discover volcanoes and volcanic areas from close with an expert in their field! These tours have a broad mix of activities and interests from photography, walking, study travel, nature & culture.