NW Rota-1 volcano
Updated: Jul 6, 2022 07:54 GMT -
Refresh
Submarine volcano -517 m / - 1,696 ft
United States, Mariana Islands, 14.6°N / 144.78°E
Current status: normal or dormant (1 out of 5)
Last update: 14 Dec 2021 (Smithsonian / USGS Weekly Volcanic Activity Report)

Typical eruption style:
unspecified
NW Rota-1 volcano eruptions:
2010
Lastest nearby earthquakes:
No recent earthquakes
Background
A submarine volcano detected during a 2003 NOAA bathymetric survey of the Mariana Island arc was found to be hydrothermally active and named NW Rota-1. The basaltic to basaltic-andesite seamount rises to within 517 m of the sea surface SW of Esmeralda Bank and lies 64 km NW of Rota Island and about 100 km north of Guam. When Northwest Rota-1 was revisited in 2004, a minor submarine eruption from a vent named Brimstone Pit on the upper south flank about 40 m below the summit intermittently ejected a plume several hundred meters high containing ash, rock particles, and molten sulfur droplets that adhered to the surface of the remotely operated submersible vehicle. The active vent was funnel-shaped, about 20 m wide and 12 m deep. NW Rota-1 is a large submarine volcano with prominent structural lineaments about a kilometer apart cutting across the summit of the edifice and down the NE and SW flanks.
---
Smithsonian / GVP volcano information
NW Rota-1 Photos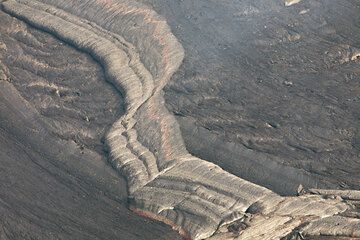 The smooth crust of the lake is broken into plates, which are moving against or away from each other, simulating plate tectonics. Above, a miniature mid-ocean spreading z...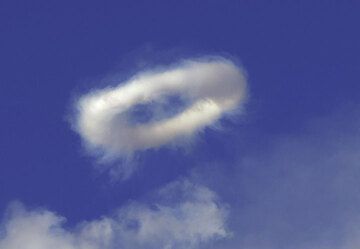 Zoom onto the rotating steam ring. (Photo: Tom Pfeiffer)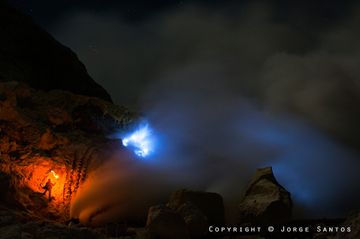 Ijen-Two miners on a rotating share/basis are always on duty tending the fires (Photo: jorge)
Wide angle long exposure with Polaris rotation center in the left and Colima with the glowing dome to the right. (Photo: Tom Pfeiffer)

See also: Sentinel hub | Landsat 8 | NASA FIRMS