Ocate volcano
Volcanic field 3000 m / 9843 ft
New Mexico, United States, 36.12°N / -104.75°W
Current status: (probably) extinct (0 out of 5)
Typical eruption style
: unspecified
Ocate volcano eruptions
: None during the past 10,000 years
Less than few million years ago (Pleistocene)
Latest nearby earthquakes
| | | |
| --- | --- | --- |
| Time | Mag. / Depth | Distance/Location |
Background
The Ocate (Mora) volcanic field is part of the Jemez Lineament and located east of the Rio Grande Rift in northern New Mexico. It contains numerous basaltic to dacitic flows and cinder cones over a 90 km2 area. The field was active from 8.3-0.8 million years ago, although most activity ended by the Pleistocene (Baldridge, in Wood and Kienle 1990).
---
Source: Smithsonian / GVP volcano information
Ocate Photos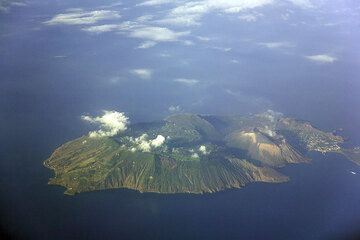 Aerial view of Vulcano Island. The left older part of the island is an older caldera - the remnant of a dissected stratovolcano, the right part is a younger caldera where...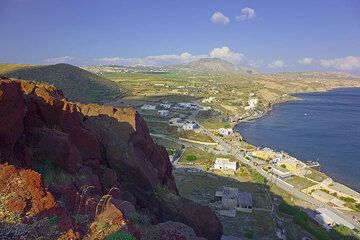 The southern part of Santorini island. Before the Minoan eruption at around 1613 BC, the coastline was much farther inland, and the now fertile ash plain was a rocky plat...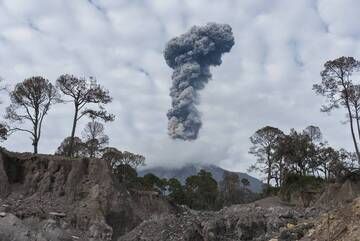 The summit of Volcán de Colima is hidden by the clouds but not the eruptive column. The picture was taken from Montegrande gully located south of the volcano on December ...
The Forgia Vecchia superiore (="upper old forge") crater, located on the N flank of the Fossa cone of Vulcano Island, and created during powerful explosions in 1727. (Pho...

See also: Sentinel hub | Landsat 8