Pagan volcano eruptions
stratovolcanoes 570 m / 1,870 ft
Mariana Islands, 18.13°N / 145.8°E
Eruption list: 2012, 2011, 2010, 2009, 2006, 1993, 1992, 1988, 1987, 1981-85, 1929-30 (?), 1925, 1923, 1917, 1909, 1873?, 1864, 1825 ± 5 years, 1800 ± 50 years, 1669, 1340 ± 100 years
2009 ash eruptions
Activity was noted in April and August 2009. "Black ash" and steam were observed on 16 April 2009. Crew aboard a NOAA research ship observed continuous emissions from the N crater during 21-22 April.
A small ash eruption probably occurred at Pagan volcano on 15 Aug 2009, as an ash plume drifting NW and a hot spot were observed by satellite.
2006-07 activity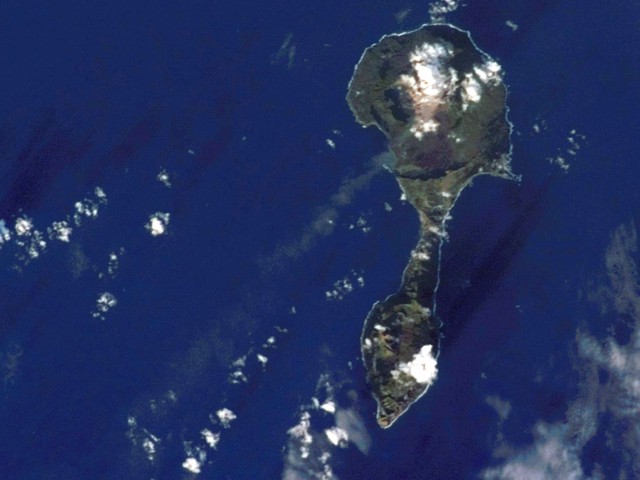 Thin ash plume extending SW from Pagan on 11 January 2007 (NASA earth observatory).
In December 2006 ash eruptions occurred at Pagan volcano and continued into January. Up to a cm per day of ash were reported accumulating 3 km SW of the summit.
1993 eruptions
Intermittent ash eruptions occurred at Pago volcano from January to March 1993. Frequent ash eruptions produced plumes reaching 1-2 km height.