Paka volcano
Updated: Nov 29, 2023 01:28 GMT
-
Shield volcano 1697 m / 5,568 ft
Kenya, 0.92°N / 36.18°E
Current status: normal or dormant (1 out of 5)
Typical eruption style:
unspecified
Paka volcano eruptions:
7550 BC ± 1000 years
Latest nearby earthquakes
No recent earthquakes
Background
The dominantly Pleistocene Paka shield volcano in the Gregory Rift contains a small 1.5-km-wide summit caldera. Eruption of large volumes of trachytic pyroclastic rocks around the end of the Pleistocene and the beginning of the Holocene formed a NW-trending ridge of pyroclastic cones across the summit region; collapse of this area formed the summit caldera and associated craters. A second large crater SE of the caldera is 0.5 x 1 km wide and contains a pumice cone. The summit caldera is narrowly breached on the north side, which has funneled post-caldera lava flows in this direction. The three youngest post-caldera pyroclastic cones on the NE flank may be only a few hundred years old. A series of viscous trachytic lava flows were erupted from vents on the volcano's lower flanks. Young fissure-fed basalts were also erupted to the south, between Paka and Korosi volcanoes. Surficial geothermal activity is widespread at Paka both within the summit caldera and on extensive portions of the northern flank.
---
Smithsonian / GVP volcano information
Paka Photos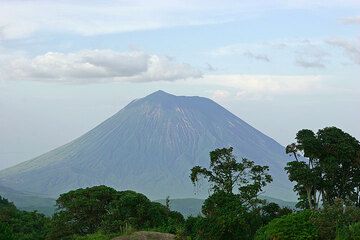 Ol Doinyo Lengai stratovolcano seen from the Ngorongoro Highlands at Empakai crater. The tall hornito in its active crater (on the left side) just peaks out into view. (P...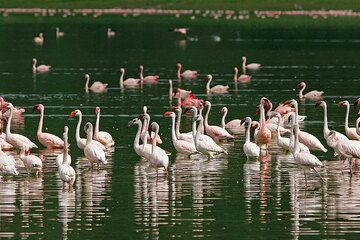 Flamingos at Lake Empakai, in the Ngorongoro Highlands, Tanzania (Photo: Tom Pfeiffer)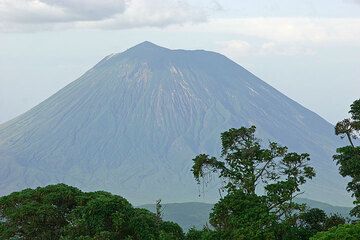 Ol Doinyo Lengai stratovolcano seen from Empakai crater. The tall hornito in its active crater (on the left side) just peaks out into view. (Photo: Tom Pfeiffer)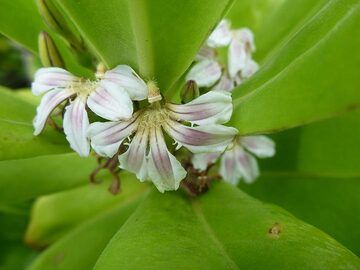 Extension day 1: Close up of the flowers of the common beach scrub called sea lettuce or beach naupaka (Photo: Ingrid Smet)




See also: Sentinel hub | Landsat 8 | NASA FIRMS