Vote
[?]
Copyright: Tom Pfeiffer
Contact: Email
File: milos_g6599.jpg | Hits
More on VolcanoDiscovery:
If you find the website useful and would like to support us and help keep it alive and improve it, please consider
making a small donation
.
Thank you!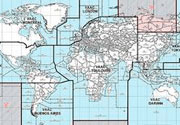 Volcanic Ash Advisory Centres
: Much current eruption news is provided by the 9 Volcanic Ash Advisory Centres (VAAC) distributed around the globe. The VAACs provide a vital service for aviation safety.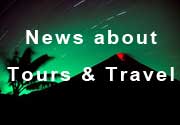 Tours and travel news
: Keep up to date about specials, new destinations, tour offerings about our tours and travel news site.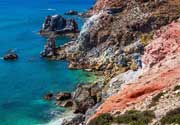 Island of Venus
: Milos Island in Greece is one of the most beautiful and photogenic islands of the Mediterranean. Its boasts breathtaking scenery of colorful volcanic rocks, some of the finest beaches of the country, a rich archeological heritage, great hospitality and delicious local cuisine. Come join us to explore this magical island on a 6-days geological tour!