Vote
[?]
Copyright: Tom PfeifferContact: Email
File: santorini_g0350.jpg | Hits |
+ 1 similar image
More on VolcanoDiscovery
Volcanoes & Cultures
: The contrast between unspoiled rain-forest, coconut palm beaches, primitive culture and moon-like landscapes surrounding lava-spitting volcanoes could not be bigger: join us on an expedition to the two most active volcanoes of Vanuatu: Ambrym and Yasur.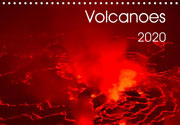 Volcano Calendar 2020
: We're proud to present our 2020 volcano calendar: 13 different and attractive images of volcanoes, volcanic landscapes and phenomena taken during volcano tours over the past two years.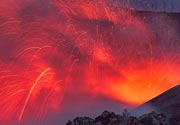 Volcanoes & Spices
: This 17-days adventurous expedition is one of our most exciting volcano tours! Visit Halmahera, North Sulawesi and the Sangihe Islands with some of Indonesia's most active volcanoes, including Dukono, Ibu, Lokon, Soputan and Karangetang.