Vote
[?]
Copyright: Tom Pfeiffer
Contact: Email
File: santorini_g3371.jpg | Hits
More on VolcanoDiscovery
Photos from Vanuatu
: A fascinating archipelago with very active volcanoes, tropical islands and very friendly and hospital people who still live their original Melanesian culture. Browse through our vast collection of photos.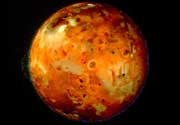 Volcanoes in the Solar System
: The Earth is not the only place with volcanic activity. Active volcanism also occurs at at least 3 other bodies in our Solar System.