Search for photos:
Enter keywords to search our photo archive.
Hints: You can use " " to find exact matches or group words. You can prefix words using logical operators AND / + (default), OR, or NOT / - to refine your search results.
You searched for:

(K:)

waiting
Search time: 0 milliseconds)
2 images found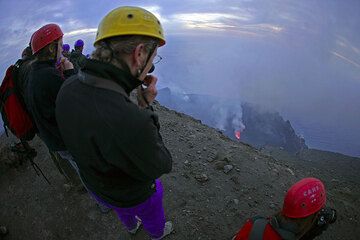 Approaching the pier of Stromboli. Outside the main season, the arrival of the ferry is always an important event in the life on the island. Many people are waiting to le...
File: est_e31350.jpg | 1379 Hits
---
Image found in
Stromboli excursion (Oct 07)
Example keywords:
See also:
full keyword list