Search for photos:
Enter keywords to search our photo archive.
Hints: You can use " " to find exact matches or group words. You can prefix words using logical operators AND / + (default), OR, or NOT / - to refine your search results.
You searched for:

(K:)

minoisch
Search time: 0 milliseconds)
1 images found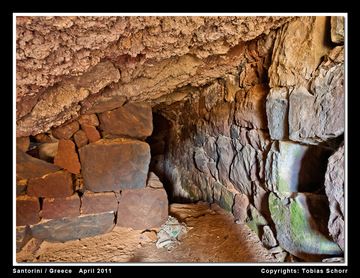 Eingang zu einer wahrscheinlich vorgeschichtlichen Zisterne, die bis in die Neuzeit verwendet wurde. Eines der beeindruckendsten Bauwerke Santorins. Die Zisterne liegt di...
File: santorini_april_2011_0004.jpg | 959 Hits
Copyright: Tobias Schorr / www.methana.com
---
Image found in Santorini April 2011: Additional photos