Search for photos:
Enter keywords to search our photo archive.
Hints: You can use " " to find exact matches or group words. You can prefix words using logical operators AND / + (default), OR, or NOT / - to refine your search results.
Example keywords:
See also:
full keyword list
More on VolcanoDiscovery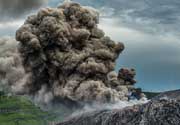 Ibu volcano photos
: Ibu in Halmahera is one of the most active, but rarely visited volcanoes in Indonesia. A spectacular lava dome is growing inside the volcano's breached crater, with frequent explosions.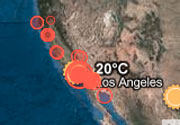 Volcano Calendar 2015
: We're proud to present our new volcano calendar 2015: 13 different and attractive images of volcanoes, volcanic landscapes and phenomena taken during volcano tours over the past few years.