Pilavo volcano
Typical eruption style
: unspecified
Pilavo volcano eruptions
: None during the past 10,000 years
Less than few million years ago (Pleistocene)
| | | | |
| --- | --- | --- | --- |
| Time | Mag. / Depth | Distance | Location |
Background:
Pilavo is Pleistocene stratovolcano (Beate 1992, pers. comm.).
---
Source: Smithsonian / GVP volcano information
See also:
Sentinel hub
|
Landsat 8
More on VolcanoDiscovery: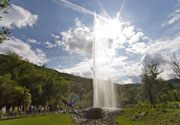 Photos from Germany
: Germany has a large number of volcanoes - most of them extinct, but the Eifel volcanic field is still potentially active.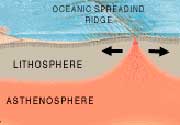 Divergent plate boundaries in oceans
: Two ocean plates move apart from each other. Hot upwelling mantle material forms magmas that continuously produce new oceanic crust. An ocean widens.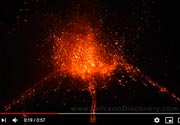 Videos taken during our volcano expeditions and tours, showing eruptions, volcanic phenomena and more.