Volcano news: Poás volcano, Costa Rica
Poas volcano (Costa Rica) activity update: geyser activity from the 2011 lava dome
Wed, 4 Jan 2012, 00:01
00:01 AM | BY: T
Fieldwork at Poás on 16 December showed new geyser activity from a vent on the N flank of the lava dome that formed in 2011. A water-and-mud fountain rose 5-6 m high, flowed into the lake, and built a terrace along the S shore.
Gas-and-steam plumes rose from the lava dome.
(Smithsonian / USGS Weekly Volcanic Activity Report 28 December-3 January 2012)
Previous news
More on VolcanoDiscovery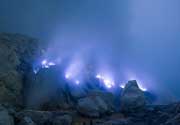 Ijen volcano photos
: Ijen volcano in East Java is famous for its turquoise acid crater lake and the large sulfur deposits that are being mined by local workers. At night, the scene is illuminated by ghostly blue flames, as sulfur ignites.
Blue flames of burning sulfur
: Ijen volcano in East Java has one of the most impressive sulfur deposits on earth. They are so hot that the sulfur often ignites - a mysterious display at night caught on camera.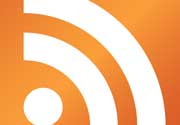 Volcano & Earthquake news feeds
: If you like to use RSS to access the latest news about volcanoes and earthquakes without needing to visit the site, have a look at our available news feeds!