Volcano news: Poás volcano, Costa Rica
Poás volcano (Costa Rica): phreatic eruption yesterday covers webcam with mud
Wed, 26 Feb 2014, 16:05
16:05 PM | BY: T
Phreatic eruption at Poás volcano yesterday (OVSICORI-UNA webcam)
Glow from the fumaroles at the lake shore at night
An impressive phreatic eruption took place at the volcano yesterday shortly after noon (local time). So-called cypressoide-type jets of water, mud, and solid blocks were ejected in circular directions from the crater lake to heights of approx. 400 m. The webcam that captured the event was covered with mud.
According OVSICORI-UNA, seismicity has not shown significant changes, although the phreatic explosion left a signal. However, one should keep in mind, that this type of activity can and usually does occur with no warning; the crater area of Poás must currently be regarded as a high-risk zone.
The fumarole at the lake shore is emitting glow at night, indicating high temperature gasses escaping there.
Previous news
More on VolcanoDiscovery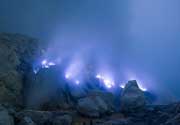 Ijen volcano photos
: Ijen volcano in East Java is famous for its turquoise acid crater lake and the large sulfur deposits that are being mined by local workers. At night, the scene is illuminated by ghostly blue flames, as sulfur ignites.
Blue flames of burning sulfur
: Ijen volcano in East Java has one of the most impressive sulfur deposits on earth. They are so hot that the sulfur often ignites - a mysterious display at night caught on camera.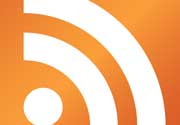 Volcano & Earthquake news feeds
: If you like to use RSS to access the latest news about volcanoes and earthquakes without needing to visit the site, have a look at our available news feeds!