Volcano news: Poás volcano, Costa Rica
Poás volcano (Costa Rica): phreatic explosions from crater lake
Mon, 23 Jun 2014, 08:11
08:11 AM | BY: T
Series of images from a phreatic eruption at Poás on 20 June (OVSICORI)
Phreatic explosions from the acid crater lake continue to occur at the volcano. During a field campaign on 18 June, OVSICORI scientists observed 5 eruptions during 3 hours. Some of them damaged solar panels of measuring instruments.
A strong eruption on 20 June ejected a dense plume of steam and mud up to 200m above the lake. As the pictures show, it also produced a circular base surge (fast-traveling turbulent pyroclastic flow), typical for explosive magma-water interaction.
Previous news
More on VolcanoDiscovery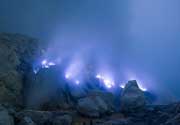 Ijen volcano photos
: Ijen volcano in East Java is famous for its turquoise acid crater lake and the large sulfur deposits that are being mined by local workers. At night, the scene is illuminated by ghostly blue flames, as sulfur ignites.
Blue flames of burning sulfur
: Ijen volcano in East Java has one of the most impressive sulfur deposits on earth. They are so hot that the sulfur often ignites - a mysterious display at night caught on camera.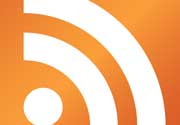 Volcano & Earthquake news feeds
: If you like to use RSS to access the latest news about volcanoes and earthquakes without needing to visit the site, have a look at our available news feeds!