Reventador volcano, Ecuador: news & activity updates
Reventador Volcano Volcanic Ash Advisory: VA FIRST SEEN ON WEBCAM to 16000 ft (4900 m)
Sat, 6 Feb 2021, 01:15
01:15 AM | BY: VN
Explosive activity continues. Volcanic Ash Advisory Center (VAAC) Washington warned about a volcanic ash plume that rose up to estimated 16000 ft (4900 m) altitude or flight level 160 .
The full report is as follows:
FVXX22 at 01:06 UTC, 06/02/21 from KNES
VA ADVISORY
DTG: 20210206/0103Z
VAAC: WASHINGTON
VOLCANO: REVENTADOR 352010
PSN: S0004 W07739
AREA: ECUADOR
SUMMIT ELEV: 11686 FT [3562 M]
ADVISORY NR: 2021/090
INFO SOURCE: GOES-16. WEBCAM. NWP MODELS.
ERUPTION DETAILS: VA FIRST SEEN ON WEBCAM
OBS VA DTG: 06/0040Z
OBS VA CLD: SFC/FL160 S0002 W07755 - S0003 W07740
- S0006 W07740 - S0009 W07754 - S0002 W07755 MOV
W 10KT
FCST VA CLD +6HR: 06/0630Z SFC/FL160 S0002 W07801
- S0002 W07739 - S0006 W07739 - S0009 W07802 -
S0002 W07801
FCST VA CLD +12HR: 06/1230Z NO VA EXP
FCST VA CLD +18HR: 06/1830Z NO VA EXP
RMK: VA FIRST SEEN IN WEB CAM AND CONFIRMED IN
STLT MOVG W. MODEL GUIDANCE INDICATES A CONT W-LY
MOV THRU T+6 HRS. ...KIBLER
NXT ADVISORY: WILL BE ISSUED BY 20210206/0700Z
More on VolcanoDiscovery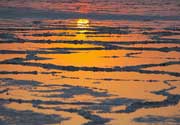 Ethiopia and the Danakil
: Ethiopia is a very diverse and beautiful country. Thanks to our numerous
expeditions to Erta Ale and Dallol
and beyond, we have an extensive collection of images showing the volcano's lava lake, the desert, the colorful hot springs of Dallol, the vast salt lakes, camel caravans and more.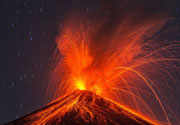 Fuego volcano photos
: One of Central America's most active volcanoes, Fuego in Guatemala is in near-permanent explosive eruption with intermittent phases of increasing activity that generate lava fountains, lava flows and pyroclastic flows.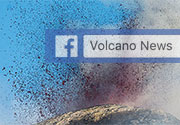 Volcano News group
: Join our group on facebook: post reports, updates, or other interesting facts about volcanism and volcanic activity worldwide and discuss with other members.