Reventador volcano, Ecuador: news & activity updates
Reventador volcano (Ecuador) activity update
Tue, 15 Oct 2013, 14:22
14:22 PM | BY: T
Ash explosion at Reventador volcano yesterday
Steam and ash emissions with occasional explosions from the summit vent continue. Yesterday morning, a plume was seen rising about 1 km. IGPEN characterizes activity as moderate to high.
More on VolcanoDiscovery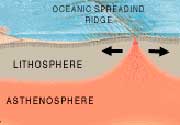 Divergent plate boundaries in oceans
: Two ocean plates move apart from each other. Hot upwelling mantle material forms magmas that continuously produce new oceanic crust. An ocean widens.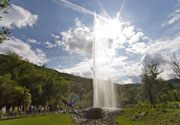 Photos from Germany
: Germany has a large number of volcanoes - most of them extinct, but the Eifel volcanic field is still potentially active.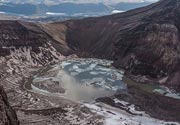 Gorely volcano photos
: Gorely is a young and very active shield volcano in southern Kamchatka. It is one of Kamchatka's easiest volcanoes to climb and offers stunning views into vast craters and the surrounding landscape.