Reventador volcano, Ecuador: news & activity updates
Reventador volcano (Ecuador) activity update
Thu, 29 May 2014, 10:10
10:10 AM | BY: T
Current seismic signal at Reventador (CONE station, IGPEN)
MODIS hot spot at Reventador (MODVOLC, Univ. Hawaii)
Weak to moderate effusive and explosive activity continues at the volcano. Cloud cover prevents direct observations most of the time, but the seismic signal shows tremor and explosion signals. A thermal hot spot indicates that lava continues to build up at the summit lava dome.
Previous news
More on VolcanoDiscovery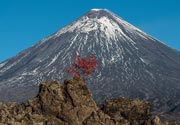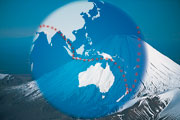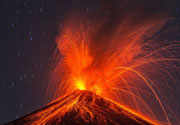 Fuego volcano photos
: One of Central America's most active volcanoes, Fuego in Guatemala is in near-permanent explosive eruption with intermittent phases of increasing activity that generate lava fountains, lava flows and pyroclastic flows.