Agua de Pau вулкан
stratovolcano, caldera, lava dome 947 m
Azoren, Portugal, 37.76°N / -25.48°W
Текущее состояние: normal or dormant (1 из 5)
Agua de Pau stratovolcano in central Sao Miguel Island contains an outer 4 x 7 km caldera formed about 30,000 to 45,000 years ago and an inner 2.5 x 3 km caldera that was created about 15,000 years ago.
Показать интерактивную карту
Типичный извержения стиль
: ВЗРЫВООПАСНЫЕ
Agua de Pau Вулкан-извержения
: 1563 AD
Время
Магнитуда / Глубина
Расстояние/Местоположение
Среда, 1 декабря 2021 23:31 GMT (1 Землетрясение)
1 дек 2021 22:31 (GMT -1)

(1 дек 2021 23:31 GMT)




2.0

20 km (12 mi)
North Atlantic Ocean, 2 km к югу от Povoação, Португалия
Справочная информация
The younger caldera is partially filled by the Lagoa do Fogo caldera lake. Several post-caldera lava domes were emplaced on the northern and western flanks of the volcano, but activity in the caldera did not resume until about 5000 years ago. The 3-cu-km Fogo-A plinian pumice-fall deposit, the product of the largest-known Holocene eruption in the Azores, was emplaced at this time. Numerous flank cinder cones mark radial and concentric fissures, some of which have been active during historical time. The latest trachytic explosive eruption took place during 1563. Prominent hot springs are located on the NW flank.
Agua de Pau Фото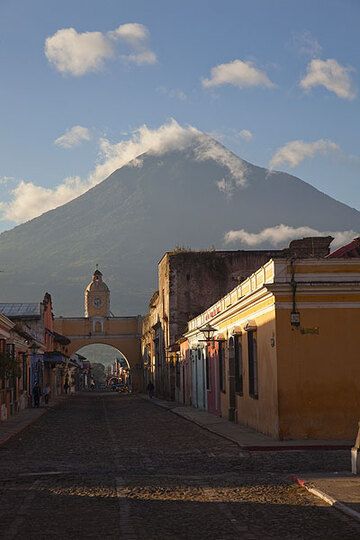 Mighty Agua volcano seen from Antigua (Photo: Tom Pfeiffer)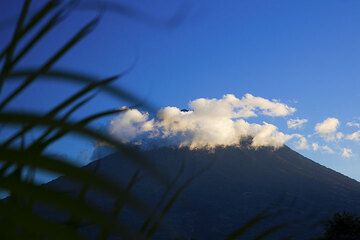 Agua volcano, Guatemala (Photo: Tom Pfeiffer)

See also: Sentinel hub | Landsat 8 | NASA FIRMS