Aso volcano news & activity updates
Вулкан Aso: Консультативный центр по вулканическому пеплу: ACTIVITY CONT. VA AT 20200121/0000Z FL060 EXTD SE OBS VA DTG: 20/2350Z
Вт, 21 янв 2020, 00:15
00:15 AM | ПЇЅПЇЅПЇЅПЇЅПЇЅ: VN
Спутниковое изображение вулкана Aso 21 Jan 2020
Консультативный центр по вулканическому пеплу (VAAC) в Tokyo выпустил следующий отчет:
FVFE01 at 00:03 UTC, 21/01/20 from RJTD
VA ADVISORY
DTG: 20200121/0003Z
VAAC: TOKYO
VOLCANO: ASOSAN 282110
PSN: N3253 E13106
AREA: JAPAN
SUMMIT ELEV: 1592M
ADVISORY NR: 2020/83
INFO SOURCE: HIMAWARI-8 JMA
AVIATION COLOUR CODE: NIL
ERUPTION DETAILS: ACTIVITY CONT. VA AT 20200121/0000Z FL060 EXTD SE
OBS VA DTG: 20/2350Z
OBS VA CLD: VA NOT IDENTIFIABLE FM SATELLITE DATA WIND FL060 320/22KT
FCST VA CLD +6 HR: NOT AVBL
FCST VA CLD +12 HR: NOT AVBL
FCST VA CLD +18 HR: NOT AVBL
RMK: WE WILL ISSUE FURTHER ADVISORY IF VA IS DETECTED IN SATELLITE
IMAGERY.
NXT ADVISORY: NO FURTHER ADVISORIES=
Предыдущие новости
Подробнее о VolcanoDiscovery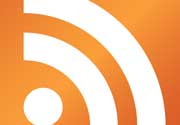 Volcano & Earthquake news feeds
: If you like to use RSS to access the latest news about volcanoes and earthquakes without needing to visit the site, have a look at our available news feeds!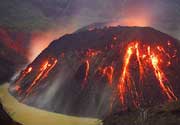 Kelut volcano photos
: A new lava dome grew inside the crater lake during the effusive eruption in late 2007, replacing most of the lake. Watch the birth of a new mountain!