Chillán volcano news & activity updates:
Вулкан Nevados de Chillán: Консультативный центр по вулканическому пеплу: SPORADIC WEAK EMISSION
Чт, 30 апр 2020, 15:45
15:45 PM | ПЇЅПЇЅПЇЅПЇЅПЇЅ: VN
Консультативный центр по вулканическому пеплу (VAAC) в Buenos Aires выпустил следующий отчет:
FVAG02 at 15:30 UTC, 30/04/20 from SABM
VA ADVISORY
DTG: 20200430/1530Z
VAAC: BUENOS AIRES
VOLCANO: NEVADOS DE CHILLAN 357070
PSN: S3651 W07122
AREA: CHILE
SUMMIT ELEV: 10538 FT [3212 M]
ADVISORY NR: 2020/108
INFO SOURCE: WEBCAM.
AVIATION COLOUR CODE: NOT GIVEN
ERUPTION DETAILS: SPORADIC WEAK EMISSION
OBS VA DTG: 30/1520Z
OBS VA CLD: VA NOT IDENTIFIABLE FROM SATELLITE
DATA
WINDS FL100 320/15KT
FCST VA CLD +6 HR: 30/2130Z NOT AVBL
FCST VA CLD +12 HR: 01/0330Z NOT AVBL
FCST VA CLD +18 HR: 01/0930Z NOT AVBL
RMK: WEBCAM SHOWS SPORADIC EMISSIONS OF VA NEAR
SUMMIT LEVEL ...SMN
NXT ADVISORY: NO LATER THAN 20200430/1625Z=
Предыдущие новости
Подробнее о VolcanoDiscovery
If you find the website useful and would like to support us and help keep it alive and improve it, please consider
making a small donation
.
Thank you!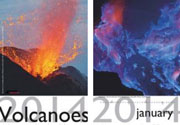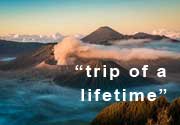 What clients have said
: Browse through feedback about our tours from customers, read what they have said about us!