Dukono volcano news & eruption updates
Dukono volcano Volcanic Ash Advisory: CONTINUOUS VA EMISSIONS TO FL080 OBS VA DTG: 30/1100Z
Чт, 30 ноя 2017, 11:00
11:00 AM |
Satellite image of Dukono volcano on 30 Nov 2017
Volcanic Ash Advisory Center Darwin (VAAC) issued the following report:
FVAU0295 at 10:50 UTC, 30/11/17 from ADRM
VA ADVISORY
DTG: 20171130/1100Z
VAAC: DARWIN
VOLCANO: DUKONO 268010
PSN: N0141 E12753
AREA: INDONESIA
SUMMIT ELEV: 1335M
ADVISORY NR: 2017/1253
INFO SOURCE: HIMAWARI-8, VONA
AVIATION COLOUR CODE: ORANGE
ERUPTION DETAILS: CONTINUOUS VA EMISSIONS TO FL080
OBS VA DTG: 30/1100Z
OBS VA CLD: SFC/FL080 N0059 E12815 - N0128 E12839 - N0148
E12753 - N0141 E12746 MOV SE 5KT
FCST VA CLD +6 HR: 30/1700Z SFC/FL080 N0101 E12820 - N0123
E12841 - N0147 E12808 - N0148 E12753 - N0142 E12749
FCST VA CLD +12 HR: 30/2300Z SFC/FL080 N0059 E12838 - N0120
E12853 - N0145 E12818 - N0147 E12751 - N0142 E12748 - N0116
E12810
FCST VA CLD +18 HR: 01/0500Z SFC/FL080 N0112 E12854 - N0125
E12846 - N0145 E12809 - N0147 E12752 - N0140 E12749 - N0052
E12834
RMK: VA UNIDENTIFIABLE ON SAT IMAGERY SINCE 29/2140Z DUE TO
MET CLOUD; HOWEVER, VA STILL EXPECTED IN AREA. GROUND REPORT
FOR VA TO 400M ABOVE SUMMIT AT 29/2340Z. HEIGHT AND MOVEMENT
BASED ON HIMAWARI-8 IMAGERY, MODEL GUIDANCE AND MENADO
30/0000Z SOUNDING.
NXT ADVISORY: NO LATER THAN 20171130/1700Z
Предыдущие новости
Подробнее о VolcanoDiscovery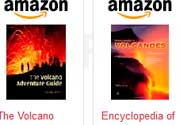 Books about Volcanoes
: A selection of great books about volcanoes and volcanism, grouped into sections of different reading level interest.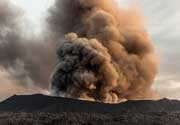 Dukono volcano photos
: Dukono on Halmahera in Indonesia has been in permanent activity for years, often producing ash plumes that drift around the northern part of the island and have become normality.
A violent vulcanian-type explosion from Anak Krakatau in pictures step by step.