Dukono volcano news & eruption updates
Dukono volcano Volcanic Ash Advisory: CONTINUOUS VA PLUME TO FL050 OBS EXT ENE.
Ср, 24 янв 2018, 20:00
20:00 PM |
Satellite image of Dukono volcano on 24 Jan 2018
Volcanic Ash Advisory Center Darwin (VAAC) issued the following report:
FVAU0295 at 19:46 UTC, 24/01/18 from ADRM
VA ADVISORY
DTG: 20180124/1945Z
VAAC: DARWIN
VOLCANO: DUKONO 268010
PSN: N0141 E12753
AREA: INDONESIA
SUMMIT ELEV: 1335M
ADVISORY NR: 2018/80
INFO SOURCE: HIMAWARI-8, CVGHM
AVIATION COLOUR CODE: ORANGE
ERUPTION DETAILS: CONTINUOUS VA PLUME TO FL050 OBS EXT ENE.
EST VA DTG: 24/1945Z
EST VA CLD: SFC/FL050 N0143 E12752 - N0140 E12751 - N0122
E12836 - N0147 E12840 MOV E 10KT
FCST VA CLD +6 HR: 25/0145Z SFC/FL050 N0143 E12752 - N0140
E12752 - N0115 E12832 - N0141 E12839
FCST VA CLD +12 HR: 25/0745Z SFC/FL050 N0144 E12753 - N0141
E12750 - N0107 E12815 - N0134 E12838
FCST VA CLD +18 HR: 25/1345Z SFC/FL050 N0144 E12752 - N0141
E12750 - N0105 E12806 - N0127 E12831
RMK: VA CURRENTLY UNIDENTIFIABLE ON HIMAWARI-8 IMAGERY DUE
TO MET CLOUD. VA PLUME LAST OBS EXT ENE AT 24/0640Z. VA
HEIGHT AND MOVEMENT BASED ON MODEL GUIDANCE, GROUND REPORT,
MENADO 24/1200Z SOUNDING AND HIMAWARI-8 IMAGERY.
NXT ADVISORY: NO LATER THAN 20180125/0145Z
Предыдущие новости
Подробнее о VolcanoDiscovery
If you find the website useful and would like to support us and help keep it alive and improve it, please consider
making a small donation
.
Thank you!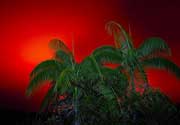 Ambrym+Yasur volcanoes in Vanuatu
: An adventurous expedition to some of the most spectacular and active volcanoes in the world! Our volcano expedition to Vanuatu lets you spend 1 week on Ambrym with its multiple active lava lakes and 4 days on Yasur, famous for its spectacular fireworks. Guided by professional volcanologist, small groups (May-Sep).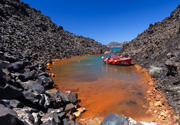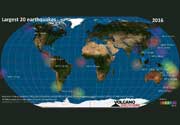 Top 20 quakes in 2016
: Several magnitude 7 quakes occurred in 2016 (but none above M8): Papua New Guinea, NZ, Ecuador, Solomon Islands, Sumatra, Chile, Alaska and others - nearly all major earthquakes were located near active subduction zones.
See the top 20 list of largest quakes in 2016 with this map.