Vote
[?]
Авторское право: Tom Pfeiffer
Связаться: Email
File: ertaale_d21495.jpg | Просмотров
Подробнее о VolcanoDiscovery:
If you find the website useful and would like to support us and help keep it alive and improve it, please consider
making a small donation
.
Thank you!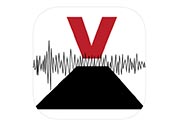 Volcanoes & Earthquakes
: Our popular app is now also available for iPhone and iPad! Get the latest volcano news and earthquakes world-wide - it's free!