Etna volcano (Italy): summit area open for excursions again
Ср, 14 авг 2019, 19:56
19:56 PM | ПЇЅПЇЅПЇЅПЇЅПЇЅ: T
Satellite image of Etna volcano today
The summit area of the volcano has been reopened for excursions with authorized mountain guides today.
Подробнее о VolcanoDiscovery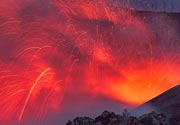 Volcanoes & Spices
: This 17-days adventurous expedition is one of our most exciting volcano tours! Visit Halmahera, North Sulawesi and the Sangihe Islands with some of Indonesia's most active volcanoes, including Dukono, Ibu, Lokon, Soputan and Karangetang.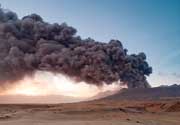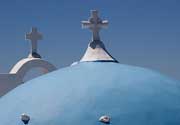 Photos from Greece
: We have traveled and studied extensively in Greece, in particular on its active volcanic areas such as Santorini, Nisyros, Milos, Methana.