Volcano news: Mauna Loa volcano (Big Island, Hawaii)
Mauna Loa volcano (Hawai'i): volcano remains calm
Вс, 17 ноя 2019, 19:12
19:12 PM | ПЇЅПЇЅПЇЅПЇЅПЇЅ: MATTHEW
Mauna Loa caldera, image captured from HVO's MLcam (C) U.S. Geological Survey
The seismicity and deformation levels on Mauna Loa volcano have not changed considerably over the past few weeks, but still remain elevated above background levels.
HVO have detected around 180 earthquakes (nearly all of them below M2.0), beneath the upper regions of the volcano. Most of these earthquakes originated less than 5 km below sea level.
Continued inflation of the volcano summit is interpreted by HVO as continued magma supply to Mauna Loa's shallow storage system. No eruption imminent.
---
ССЫЛКИ / ИСТОЧНИКИ:
https://volcanoes.usgs.gov/volcanoes/mauna_loa/status.html
Подробнее о VolcanoDiscovery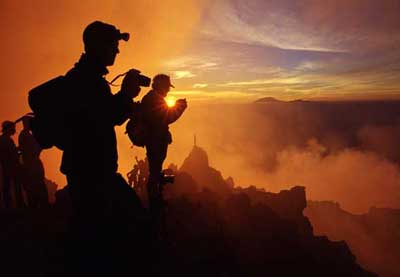 Присоединяйтесь к нашим
турам
по вулканам
Introduction to Plate Tectonics
: The Earth's upper, rigid layer is broken into several plates which are in constant motion to one another. Most earthquakes and volcanoes occur as result of these plate boundaries.