Вулкан Кракатау (Индонезия): Анак Кракатау в июле 2012 года
Подробнее о VolcanoDiscovery: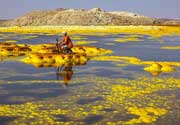 Types of tours
: We offer a broad variety of tours to volcanic areas: volcano expeditions and specials, discovery tours with hiking, photography, nature and culture, pilot tours and private custom tours.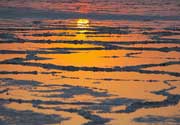 Ethiopia and the Danakil
: Ethiopia is a very diverse and beautiful country. Thanks to our numerous
expeditions to Erta Ale and Dallol
and beyond, we have an extensive collection of images showing the volcano's lava lake, the desert, the colorful hot springs of Dallol, the vast salt lakes, camel caravans and more.
Tropical rainforest, coconut palm beaches, primitive culture and moon-like landscapes, and some of the
world's most active and exciting volcanoes
. Join us on our
expedition to Vanuatu
.